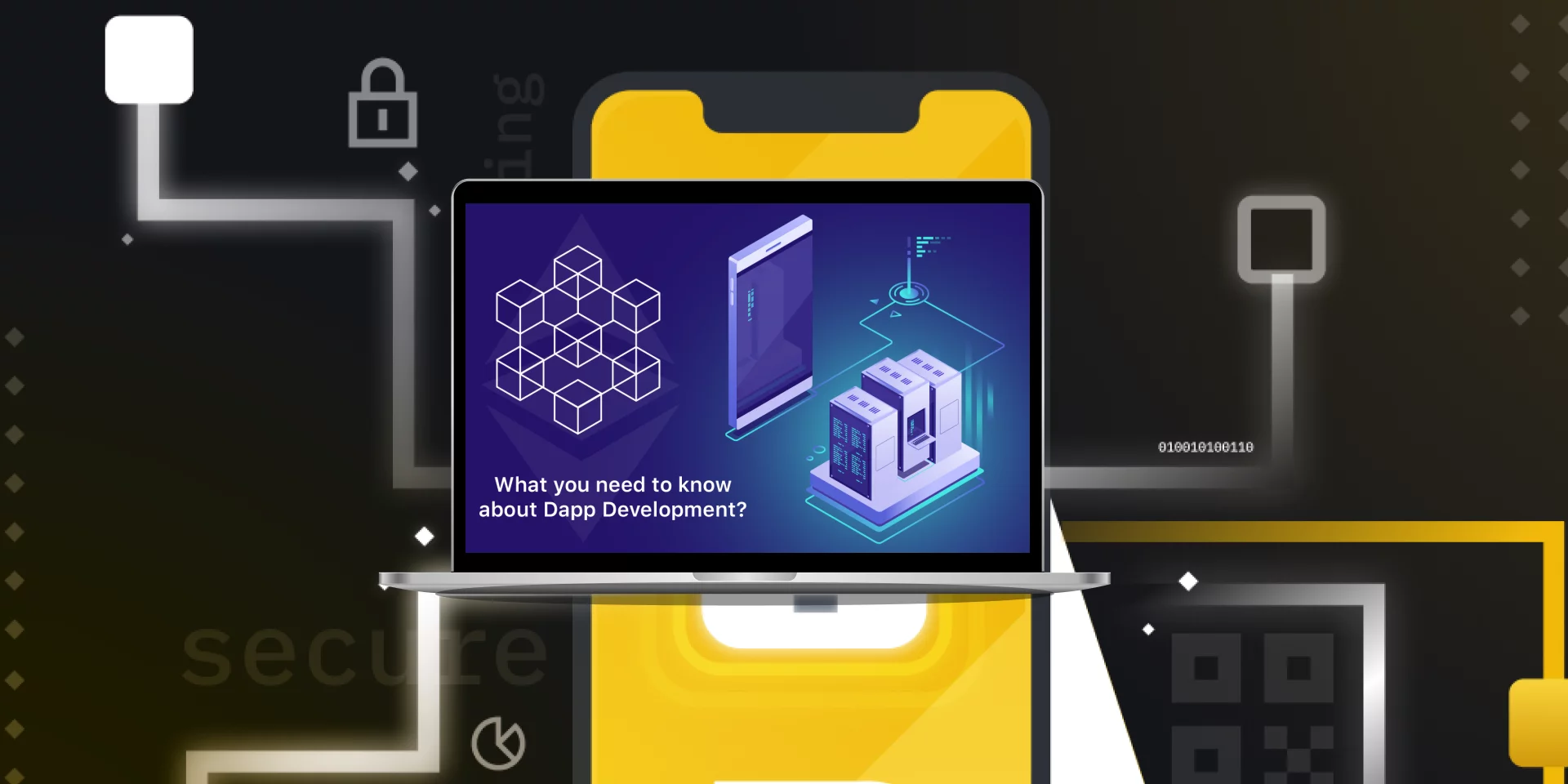 Allow HDWEBSOFT to help you learn more about Dapps Development Outsourcing in this article.
Commonly known as "dApps" or "dapps," decentralized applications are digital applications that operate on a blockchain network of computers rather than relying on a single computer.
Running on decentralization technology, dapps are not under the management and interference of any single authority.
There are many advantages of dApps, including the guarantee of user privacy, the absence of censorship, and the flexibility in development.
Some drawbacks exist, such as the potential lack of scalability, difficulties in building UI, and challenges in creating code modifications.
At the moment, Dapps are still in their infancy with great potential; thus, they can develop a lot more in the future. Those who run businesses must pay close attention to the growth of Dapps to reap the huge benefits of their resounding success.
Businesses can benefit from this platform to grow and expand their services. Specifically, as Dapps are decentralized and thus entirely dependent on intermediaries, they will allow businesses to provide enhanced customer service, handsomely rewarding not only the customer but also business owners.
What are Decentralized Apps?
As a distributed open-source software app, a decentralized application called dApp operates on a peer-to-peer (P2P) blockchain network instead of running on a single computer. As regards UI/UX, dApps are similar to other software apps that can run on a website or mobile device but are P2P supported.
The decentralization of dApps allows others to build on top of it as soon as a developer has released a dApp's codebase. Being free from the control of a single authority, dApps are developed to generate various apps for decentralized finance, web browsing, games, and social media.
Dapps are developed on a decentralized network backed by a blockchain-distributed ledger. The utilization of blockchain allows a dApp to process data via distributed networks and execute transactions. Also, dApps are often developed utilizing the Ethereum platform, which has helped raise the popularity of Dapps Development Outsourcing. The significant perks of dApps include their constant accessibility and zero point of failure.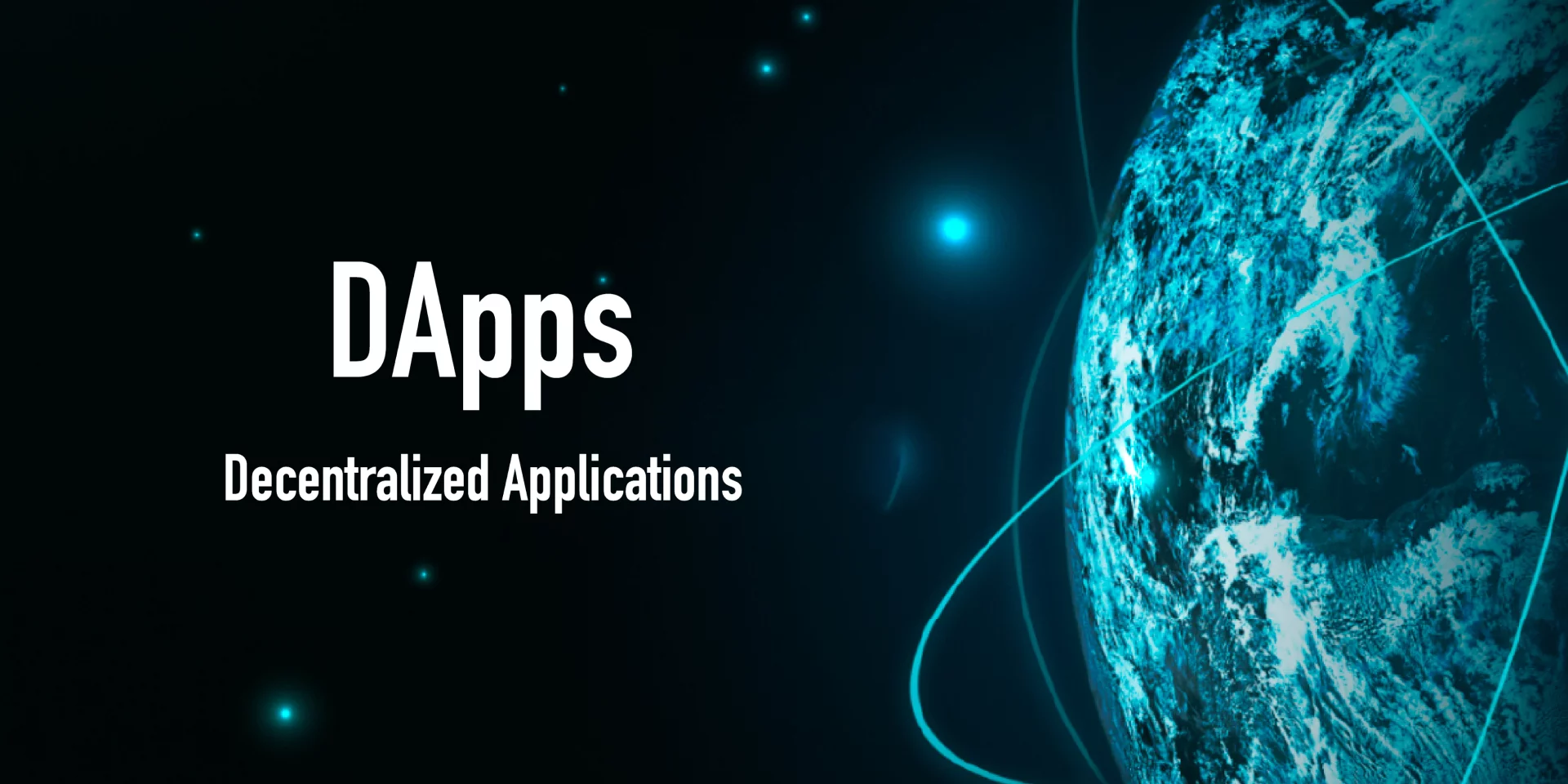 What are the Types of Dapps?
Based on the leveraged blockchain model, decentralized apps can be categorized into three groups:
Type 1: These dApps run with their blockchain (e.g. Bitcoin). All in all, any cryptocurrencies with their blockchain belong to this category.
Type 2: Type 2 of dApps uses the blockchain of Type 1 apps. These decentralized apps are protocols and have tokens necessary for their functioning. Take Omni Protocol as the typical example of a Type 2 Dapp: Omni is a distributed trading platform built on top of the Bitcoin blockchain to accommodate peerless, trustless, and effortless exchanges of digital assets or value between parties without intermediaries.
Type 3: Type 3 dApps use the protocol of the Type 2 app. For example, The SAFE (Secure Access for Everyone) Network is a decentralized data storage and network for communication. As an autonomous data network, it can replace data centers and servers with the extra computing resources of its users, enabling the development of censorship-resistant websites and apps.
When considering Dapps Development Outsourcing, look at the terms used to describe Dapps: decentralized, deterministic, turning complete, and isolated.
Decentralized means Dapps are independent, and a single organization cannot control them.
Deterministic Dapps can perform the same functions regardless of the environment they run in.
Turing complete means the Dapps can conduct any task when provided with the required resources.
Isolated Dapps are operated in a virtual environment with no physical Dapp-running entity. These environments consist of Ethereum Virtual Machines. Should smart contracts have a bug that will not hinder or halt the normal operation of the blockchain network?
What is Dapp Features?
Decentralized apps are identified with the following common key characteristics:
Dapps are open source. In detail, all required changes are made upon the agreement of the majority of users. This necessitates the availability of the codebase to all users for evaluation.
Dapps offer decentralized storage. Specifically, data is kept on decentralized blocks.
Dapps provide cryptographic decentralized blocks of data validated and proven true.
Unlike conventional apps, Dapps use the same front-end (FE) code to render a web page. However, Depp's back-end (BE) code is different because it operates on a decentralized P2P network. A dApp is backed by a smart contract stored on a blockchain, whereas a traditional app is supported by centralized servers and databases. This allows dApps to be free from the control of a single authority.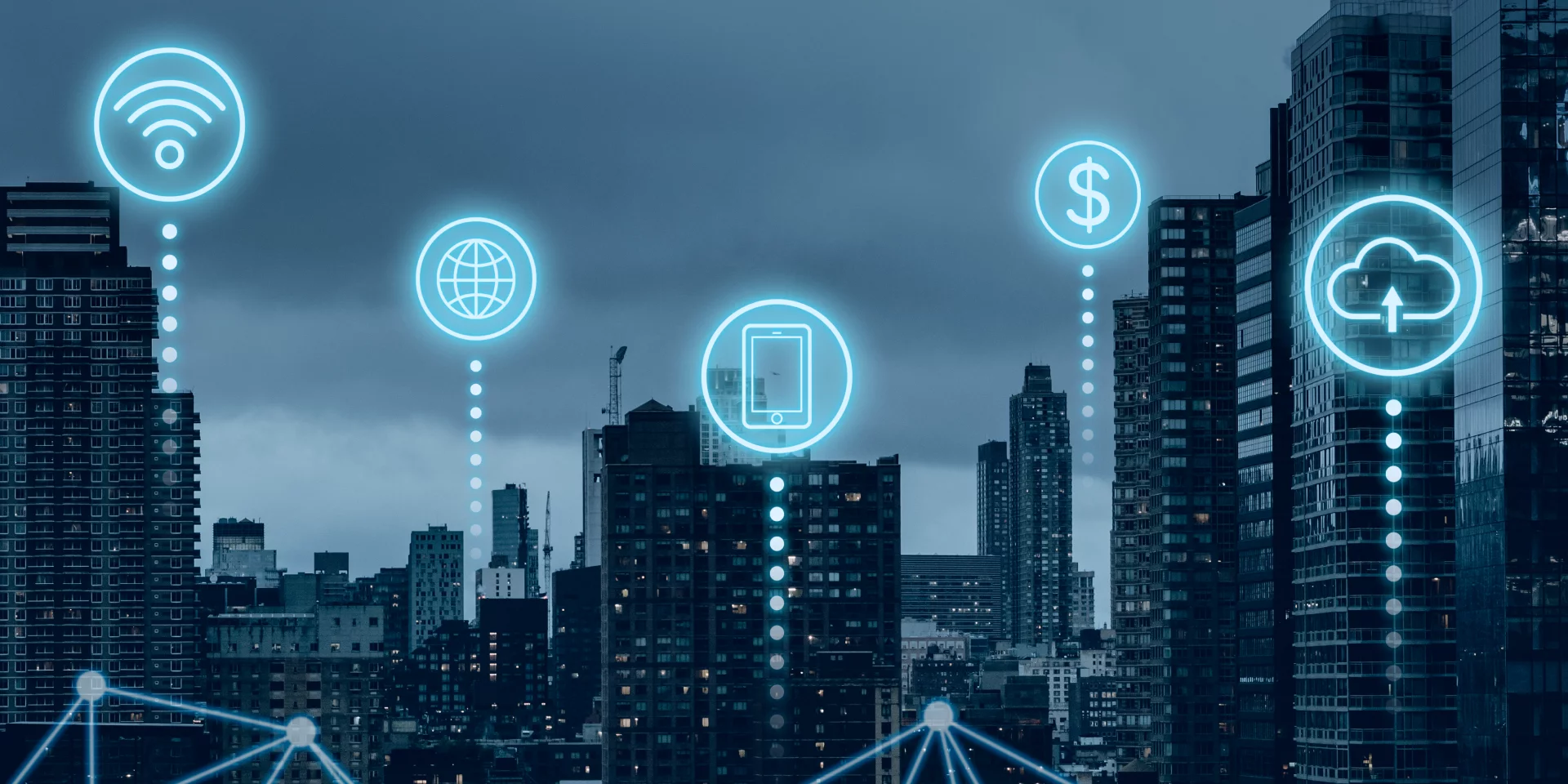 Ethereum is the most popular blockchain for smart contracts operation. These contracts apply rules defined in the code and mediate transactions. Because a smart contract is created by the BE only and is usually just an insignificant part of the entire dApp, the development of a Dapp on a smart contract system requires the combination of various smart contracts and the involvement of third-party platforms for the FE.
What are the Benefits of Dapps Adoption in Business?
Dapps Development Outsourcing – A Cheaper Alternative to Cloud Storage
As one of the most popular uses of Dapps in business, decentralized cloud storage has proven its significance as a cheaper option. To store large amounts of data, businesses have depended on cloud storage choices like Google, Dropbox, and OneDrive, which require a significant monthly budget. Although cloud storage has enhanced data storage for enterprises, it comes with lower data security: confidential databases of corporations can be easily targeted and taken over by hackers.
Dapps Development Outsourcing – Security & Identity Protection
Decentralized storage is the best solution for businesses to safely store large amounts of data. These blockchain-backed applications discard the data-silo arrangement of legacy storage solutions and instead employ distributed computing systems. Illegal access to files stored in these requires hacking the whole network, which is deemed difficult – if not impossible. Furthermore, the stored data is unchangeable and secure as blockchain consensus algorithms make sure data stored in the blockchain has absolute resistance to modification and can only be decrypted by people who can access the cryptographic keys.
Dapps Development Outsourcing – Intelligence & Invoicing
Businesses can enjoy easier expansion into other regions. Because dApps operate on various servers, their operations may run non-stop in a particular region. Without a standard IP address, authorities cannot easily restrict a dApp. Moreover, with smart contracts, dApps can handle many daily operational problems of businesses. For instance, insurance companies can benefit from easier settlements, faster payouts, and satisfied customers by employing a trustless system for processing claims. Furthermore, customers can avoid a large quantity of paperwork and regulations. Additionally, dApp-powered companies can substantially improve the ease of access for potential customers. The last area in business for the Dapp application is corporate governance, as shareholders should contribute to corporate decision-making by voting on mergers, acquisitions, board appointments, and other critical decisions.
How to Hire a Dapps Development Outsourcing Company?
HDWEBSOFT has been pioneering in developing tailor-made solutions for blockchain adoption (e.g. NFT development) and offering clients globally a plethora of other software development services as well as developer-hiring services for various technologies such as PHP, Android, iOS, Shopify, and React.js. We leverage cutting-edge tools and technologies to deliver top-notch Dapps Development Outsourcing services to clients worldwide.
If you are in search of a trusted Dapps Development Outsourcing Company, go over a checklist of things to look for in an outsourcing company:
Create a clear job description.
When recruiting a developer or development team, you should check all the required skills and functionalities of your Dapps project needs.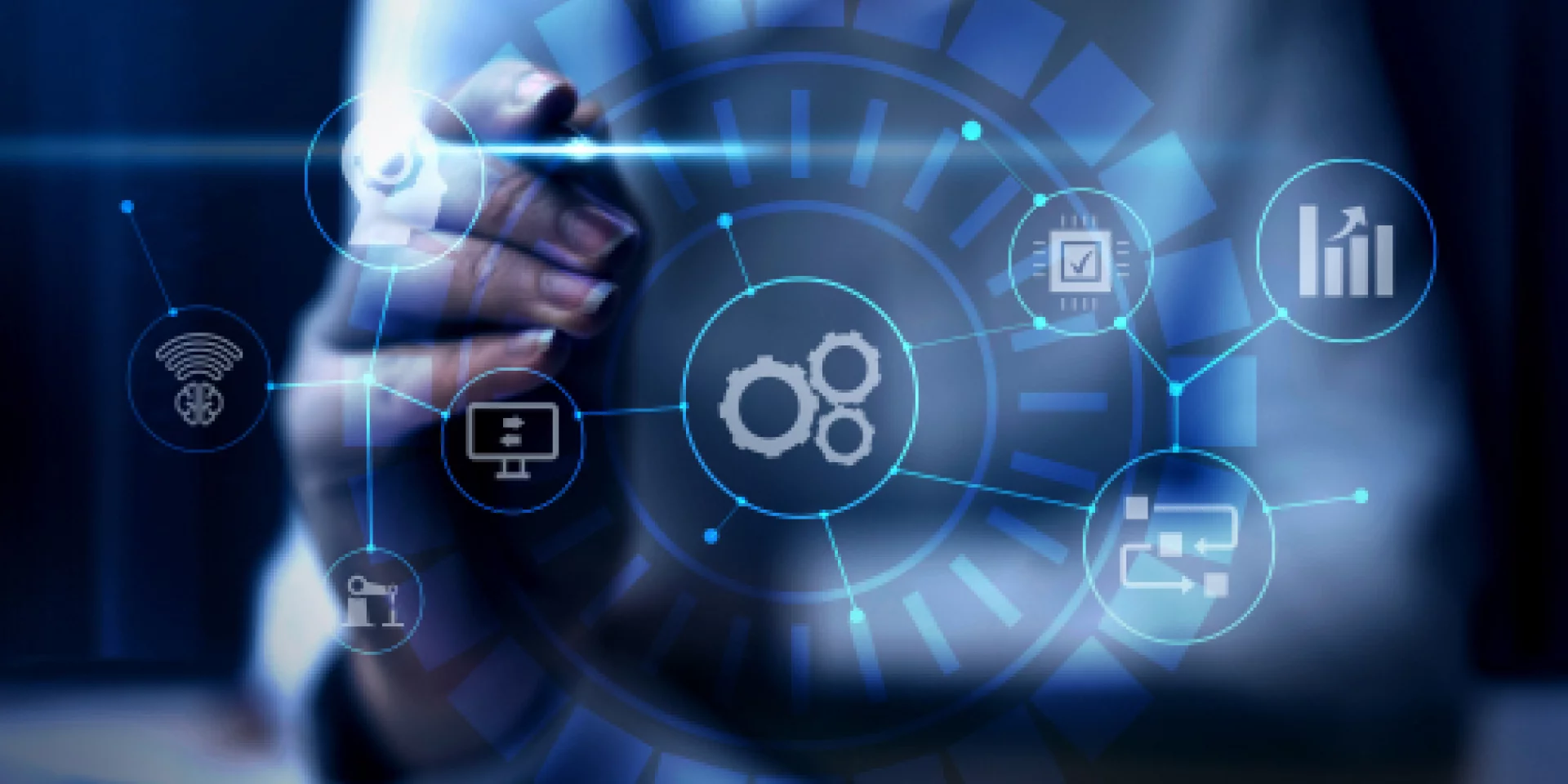 Check the outsourcing team's track records carefully.
Check their success stories and, if needed, contact any of their former clients to ask about their performances. Feel free to consult an IT expert to help you with your decision.
Pay attention to the Dapps Development Outsourcing team's workflow.
Before signing a contract with a remote Dapps Development Outsourcing team, find out if the team's workflow is compatible with yours. Ask them questions about their processes, scalability, and communication means. Don't forget about the NDA (non-disclosure agreement).
Choose a team based on your budget.
Go for cost-effective solutions. Remember, cheaper is not always better. Don't hesitate to check out the developer's GitHub or Stack Overflow accounts for information about codes.
Go through necessary agreements and be ready to negotiate.
Each tech outsourcing company specializes in a specific skill set and thus cannot handle whatever you want. As a result, you should go over all your requirements with them.
Find an effective project management tool.
Employ communication tools to make everything transparent and manageable. Try tools like Slack, Jira, and Trello to keep track of your Dapps Development Outsourcing project.
Be proactive.
If your off-shore development team members work in a different time zone, try to be one step ahead of the next day's duties to ensure that everything is still going as planned.