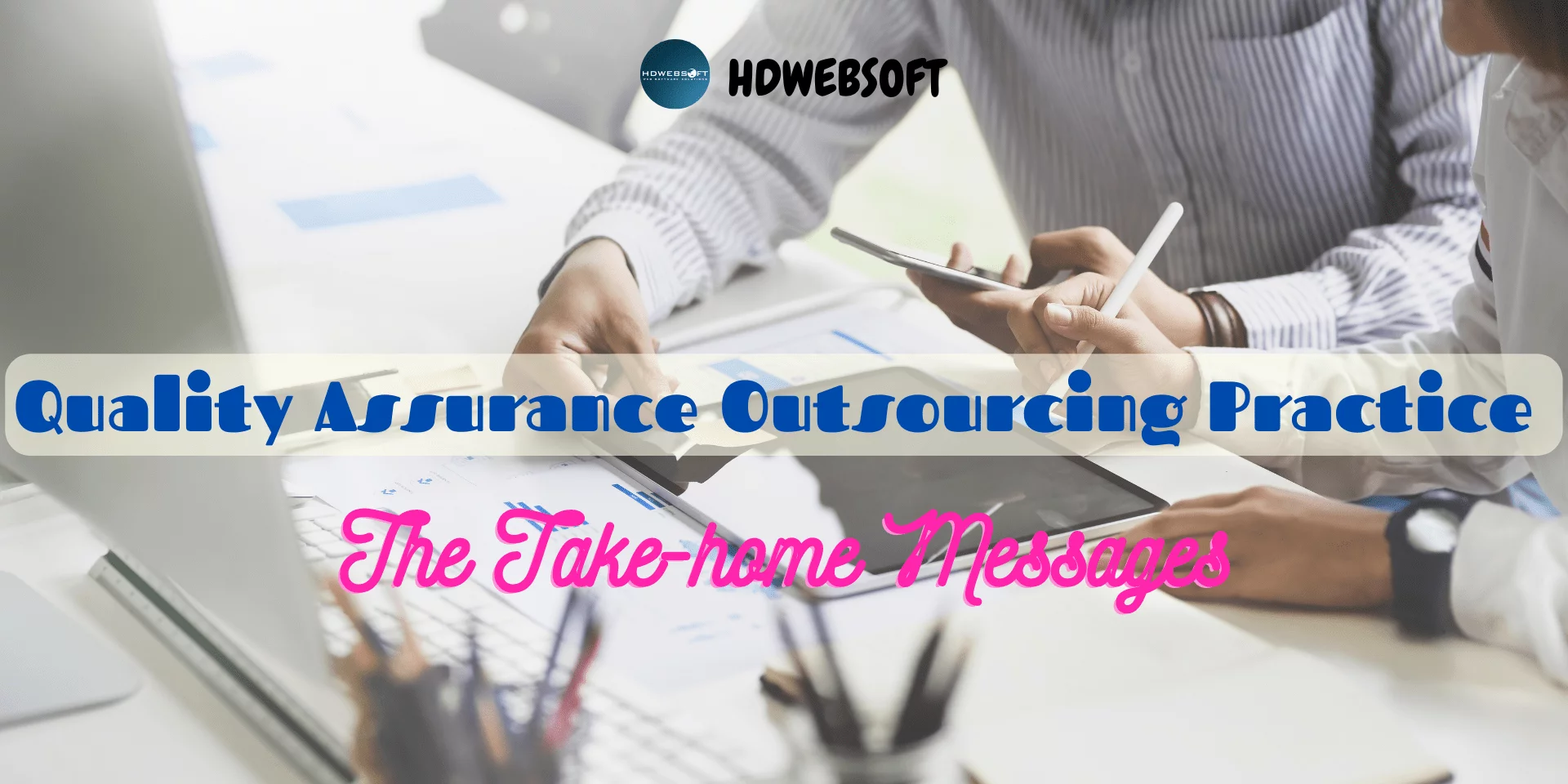 When it comes to Quality Assurance Outsourcing Practice, there are several things that need to be taken into consideration. These simple yet vital notes will have a profound impact on your business.
What is Quality Assurance Outsourcing?
When it comes to Software Development, innovation is often the most important factor for businesses. Consequently, most in-house teams would devote their time and effort to innovative solutions, leaving quality to suffer. As a result, Quality Assurance (QA) has become all the more important to the success of a product and the business itself.
Most experts agree that the most effective way to ensure code quality is to separate software development from Quality Assurance (QA). One such solution to achieve this is to allow the in-house software development team to wholly concentrate on development and to outsource Quality Assurance (QA) to a company that has the necessary skills, expertise and experience to solve problems and ensure quality.
Because they are specialized in the domain, the outsourcing experts are capable of identifying critical issues in your product's architecture. Having worked on similar projects, these experts have comprehensive knowledge of Common Bugs, the functionality, their whereabouts and how to fix them.
Why is Quality Assurance Outsourcing Practice important to software development?
Quality Assurance Outsourcing ensures that your project will satisfy the established procedures and standards. In addition, as software testing outsourcing professionals are familiar with these standards, they will ensure rapid and more reliable quality assurance than inexperienced developers.
Key roles in Quality Assurance Outsourcing Practice
QA Team Lead
This person is the team's leader, in charge of supervising the work of the entire team. When the need to employ additional personnel arises, the QA Team Lead will take care of talent selection, interview, and onboarding process. Throughout the project, he or she will participate in any step or job to verify that everything is done correctly according to the highest quality standards. This position requires the ability to observe, manage and maintain a productive ambience.
Quality Assurance Engineers
As the name suggests, Quality Assurance Engineers are in charge of finding and fixing any flaws of the product before it is launched. This will ensure that the final product meets all the requirements and demands of the clients.
Test Manager
This individual will supervise the testing process and assign duties to the other team members.
Test Analysts
It is the Test Analysts' job to make the testing process more efficient. They are in charge of the project paperwork, software selection, system testing, and even communicating with stakeholders about the project's current state of testing.
Test Architects
They are responsible for testing infrastructure and frameworks. Test Architects must possess comprehensive understanding of all the elements involved to meet the extensive requirements of the testing process.
How to avoid certain issues of Quality Assurance Outsourcing Practice
Quality Assurance Outsourcing may be one of the best services to help improve your success; however, it is not without issues. Let us take a look at some common problems.
Most common problems
Communication
The first issue, for any project, would be communication. Many opt to save money by picking a QA company that has no cultural links with their target markets. While these tend to charge less, the lack of cultural connection will hamper communication between parties. HDWEBSOFT, on the other hand, shares a robust cultural background with companies and partners all around the world, which makes communication one of our strengths.
Project Integrity
Another issue is the integrity of your project. If the same team handles your QA through the entire process, it will be much smoother. However, some quality assurance companies do not take proper care of the experts they have. This is not the case with HDWEBSOFT as we provide our specialists with competitive rates and benefits. Consequently, they stay on projects long over to provide the best possible results to their clients.
Range of Service
The next common issue is that some companies often fail to provide Quality Assurance experts with the necessary skill set for the job although they advertise their services to be comprehensive and fully functional. As a result, the damage to your organization and the project will be serious if you can only find out about that fact half way through the process. That will not happen with HDWEBSOFT. Our core staff at HDWEBSOFT is fully specialized in an extensive range of technologies, platforms and languages. In addition, our connections we have built over 10 years of experience in the field will serve as a valuable asset by allowing us to connect with multiple certified experts with the skill set required.
Other problems
Teambuilding
Team building is another critical factor in achieving success. Selecting the right Quality Assurance personnel for a specific project surely is not simple. However, HDWEBSOFT can lift this burden by handling team selection with our HR professionals. To be more specific, our HR will compile a list of qualified candidates for the job while our clients can decide on the personnel or delegate that honor to us.
Documentation & Oversight
Proper documentation and oversight also play a vital role in the success of Quality Assurance. HDWEBSOFT leverages tracking and management tools for our clients to keep a close eye on the Quality Assurance process to ensure transparency and control. Moreover, these tools reduce risks and help expedite the testing process.
How Do I Know Quality Assurance Outsourcing Practice Is Right for My Business?
Many businesses may start a project without securing a solid Quality Assurance plan beforehand. Consequently, they often assign the QA tasks to their in-house team, putting more stress on the developers. As the in-house developers may not possess the required skill set for Quality Assurance, the entire process may spell doom for the quality of the project.
On the other hand, dedicated Quality Assurance experts specialize in the domain and have the experience for the job. For example, they can locate the bugs and resolve the issues in the best way possible. In addition, since they are an outside party, they have a fresh perspective with no bias or prejudice against certain matters of the project. This would have a profound impact on how the product should be developed to meet the end-users' perspective.
Our pool of talents
HDWEBSOFT is home to more than 250 software experts, who are among the top of Vietnam's best. We offer the following Quality Assurance Outsourcing models:
Dedicated Collaboration Model
This works best when your company has a full software development team but is in need of more personnel to support its operation. This dedicated collaboration model is recommended when you are recruiting QA talents to your cause.
Staff Augmentation
If you are looking to expand your team size or require the assistance of experts for Software Testing, this is the answer. This particular model also works wonders when you need a small but complete team. Best of all, you can choose to monitor the hired personnel directly or let them do it by themselves.
If you wish to read more about the benefits of Quality Assurance Outsourcing, kindly follow the link provided.
How we satisfy customers' needs
HDWEBSOFT offers every major aspect of Quality Assurance Outsourcing Benefits: greater test coverage, improved accuracy, real-world testing, improved team productivity, faster market time, requirement satisfaction and Automated Testing. Our experts can function as an extension of your in-house team to resolve any problem in your software or serve as a dedicated team, depending on your selected engagement model. Most importantly, we always strive for perfection and give 120% of our efforts to complete the projects and fulfill clients' requirements.
We will ensure that your project has the technical expertise it requires because our experts are perfectly capable of handling a variety of technologies in the field. This would include front-end and back-end development and even expertise in Angular, C#, C++, SQL, Python, Swift, PHP, React, iOS and Android, Java, and many more.