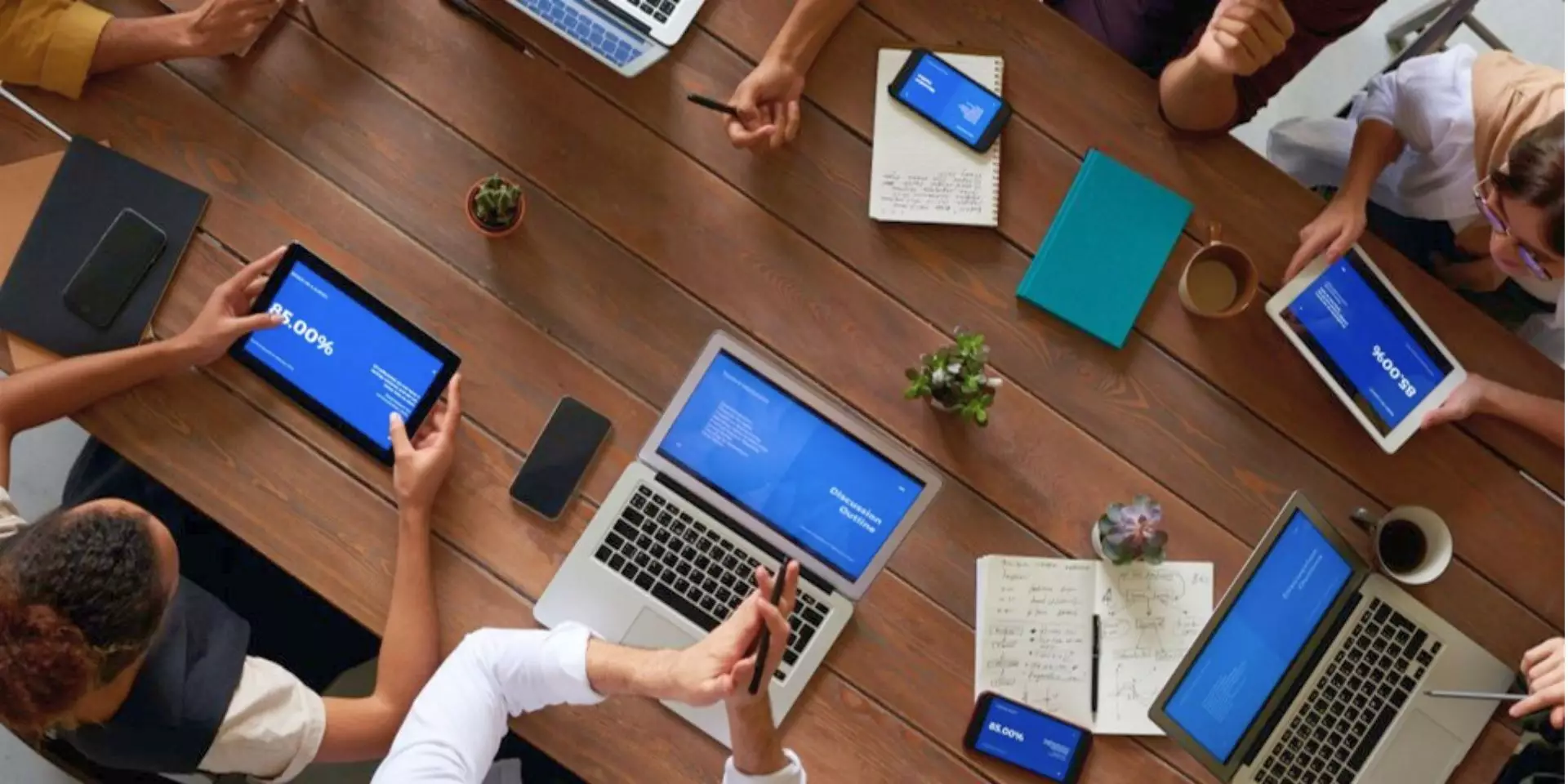 A Dedicated Development Team – Your Ultimate Weapon
When it comes to outsourcing software development, business owners often have to search far and wide for the most suitable partnership model. Out of all the available models, hiring a Dedicated Software Development Team has proven its values and thus deserves a proper consideration. In fact, this model comes with high transparency and effectiveness, so it works well for not only long-established companies but also developing startups and is the best choice for offshore clients who seek reliable remote collaboration.
What is a Dedicated Development Team?
As a popular cooperation model that belongs to the same class as the fixed price (FP) and time & material (T&M) models, a Dedicated Development Team refers to the practice of employing an outsourcing software development team. This calls for an active collaboration between offshore developers and customers for the best outcome.
What stands this model out is the opportunity for customers to collaborate with a team full of professionals chosen just to realize their business objectives. In other words, this expert team can work as clients' in-house one. However, the clients can completely ignore administrative tasks, HR management, tax payment and all similar burdens. This allows them to concentrate on more complex business operations, leaving the software development to their trusted partner.
All in all, with this reputable model, business owners can get actively involved in the building of an IT expert team to conduct their projects.
When to Hire a Dedicated Development Team?
Each collaboration model works best in specific situations. A Dedicated Development Team shines brightest in the following cases.
Long-term Projects
This model is the best choice for any development project that requires a long time to complete or involve multiple phases and updates. Particularly, the cases like large-scale business website development or SaaS platforms would be the typical examples. Those often necessitate long-term technical support, improvement and updates for new features. With this model, even just partly outsourcing, business owners can really save a lot in the long run.
Lack of Time and Resources to Build an In-house Team
In case time and resources are too scarce for you to form an in-house development team, a dedicated team is the best viable option. It would take up to three or more months to form a full-stack team while it is merely a month or so for outsourcing services to do the same, let alone all the efforts and costs for recruitment, orientation and infrastructure arrangement. Why bother so much when you can simply hire a trusted software partner to resolve all these issues?
Lack of In-house Technology and Management Expertise
For non-IT enterprises and startups, a Dedicated Development Team works wonders. The team will fill all the technical and managerial gaps existing due to lack of experience in software project management and leadership. A trustworthy software development partner can handle this easily by designating specialists to lead and supervise the projects.
Why to Hire a Dedicated Development Team?
Let's examine the validated benefits of this cooperation approach.
Huge Savings
A dedicated team comes with high cost-efficiency. First, there exists a huge difference in pay rates and expectations across the globe. Even when the projects require top-rated IT specialists, you can always pay less outsourcing your projects to the right partner in quality outsourcing locations like Poland, Czech Republic and Vietnam; the rates would be a lot higher in such developed countries as the USA, the UK or Australia. Second, you are free from legal and administrative expenses because your outsourcing partner will handle those.
Candid Pricing Model
After your presentation of requirements, your software partner often estimates all possible fixed costs including salaries for the development team and service fees. Although costs depend on your choice of partner, team composition, complexity of the project and required tech stack, you can rest assured that in a chosen period, you will not pay more than what you agree with on the contract.
Flexible Team Composition
With the right tech partner, you can benefit from the flexibility in building your desired team. In most cases, especially for non-IT companies, customers may remain clueless about what specialists are required for a development team. Initially, your selected software partner can propose the optimal composition of talents after studying all your requirements and objectives. More than that, they can perform the rebuilding or revamp of the team when certain stages of the development process call for different or higher competence and more workforce.
A reliable IT vendor can take care of the project management for you. They can easily and quickly assemble a full-stack development team with the right level of leadership and coordination. In reality, a team formed in this manner can take over your software project in its infancy, choose the most appropriate tech approaches, outline an effective development strategy and carry it out to deliver the best expected outcome. This is viable for tech partners with project management expertise on their end. In other cases, clients with their own tech leadership can still hire just a development team from an IT partner to conduct their projects and vice versa.
Tailored Process and Communication Standards
Great adaptability is another advantage of this model as regards process and communication. If you opt for an experienced partner, you can expect certain universal standards that they can apply in your case. Normally, the partner will work out a detailed framework for necessary communication and procedure to meet your requirements. Since a dedicated team work on their own will and timetable and a sheer amount of communication will be handled by the project manager, inefficiency in communication would be significantly reduced or even prevented regardless of different time zones.
Great Concentration
This is what makes this model ideal for many projects, especially long-term ones. From a business viewpoint, you will be truly satisfied as a dedicated team will solely focus on your project. A development team with full investment will have a firm grasp of your business requirements and goals, know your target market, competition and in-house technologies. This allows the team to strategically perform with expected manner and speed to bring out the best products.
Pros and Cons of Hiring a Dedicated Development Team
Advantages Of The Full-time Dedicated Team Model
When employed in the right way, a Dedicated Development Team brings a wide array of benefits to software outsourcing development.
A Cost-effective Model
The employment of a dedicated team can help you eliminate various burdensome financial aspects that you normally have to deal with: investment in infrastructure, labor contracts and legal issues. Moreover, you can totally avoid the time-consuming recruitment, training and retention process for the IT talents. In short, with this approach, you can just put 100% in your project implementation.
Modified Requests at Any Moment
How prompt it is for any required modification to be conducted to reflect the market situation of your company once the project is under the control of a dedicated team. Furthermore, you can enjoy prompt reactions to any stage or process in the strengthened development cycle including technological application and market performance.
More Engagement from Both Parties
In this collaboration model, the role of both parties are equally valued, so you, the client, can get more engaged in the entire development process. What is more, you can gain total control in such stages as recruitment, training and management of the project employees. In fact, you can be the leadership power behind all kinds of technological tools, architecture and assets as well as top-rated IT specialists and even project managers.
Continuous Integration
With a dedicated team, your software products are always on the priority list for prompt updates and enhancement. This allows them to comply with latest quality control regulations and to quickly react to the changes in their target markets for long-lasting success.
Disadvantages Of Full-time Dedicated Model
This model may come with certain drawbacks that need to be taken into account seriously.
Retention Ability of the Chosen Partner
Top 1% IT talents are not that easy to retain if the software partner cares more about the profit and not the well-being of their staff. Although the firm can recruit new members to fill the vacant positions at any time, maintaining staff loyalty helps prevent development process disruption.
Not the right choice for short-term projects
Simply put, since the recruitment process for this model may take up an undesirable amount of time, it is deemed inappropriate for short-term projects. You may need to consider other cooperation options to save time and stay ahead in competition.
Difficulty in Finding the Right Talents
The right talents are not cheap and thus you may have to search far and wide for your dream team composition. That being said, the process could remain lengthy as wrong recruitment would cause more issues and loss of resources.
Which is best for you: a dedicated development team or other models?
Dedicated Development Team VS Fixed Price Model
Although they share certain similarities, their differences set them apart for different business requirements.
With the Fixed Priced model, you just have to pay only the initially agreed sum of money regardless of the required time to complete the project. This is most suitable for short-term software projects with demanding requirements and scale of work. However, you may run the risk of overpayment provided that you fail to estimate the time and scope of your project.
The Fixed Price model works best for:
Software projects with clear deadlines;
Detailed and fixed specification;
Short-term projects;
Zero planned changes;
MVP development.
Regarding the dedicated team approach, you can enjoy as much freedom for development as you need without extra payment.
Dedicated Development Team VS Time & Material Model
Another model that is usually in competition with the dedicated team is the Time & Material. As the name suggests, you pay for the actual amount of time and efforts of the team spent on developing your project.
This model is the right choice for:
Projects with changeable requirements;
The market without thorough research;
Undetermined product-market fit.
Even though the Time & Material model provides you with time and space necessary for thorough research and development, it may cost you more in the event of a long market study and development process. Also, there is no guarantee that the same talents will work for you till the end of the project due to the possibility of task shortage.
However, this is not the case for a dedicated team since they would commit all their time and efforts to develop your project. In other words, you can totally relish the exclusivity of your selected team.
All in all, if you wonder when and why to hire a Dedicated Development Team, you can have the answers yourself after this post. HDWEBSOFT will always be here for you whenever you need some talents for your software projects.