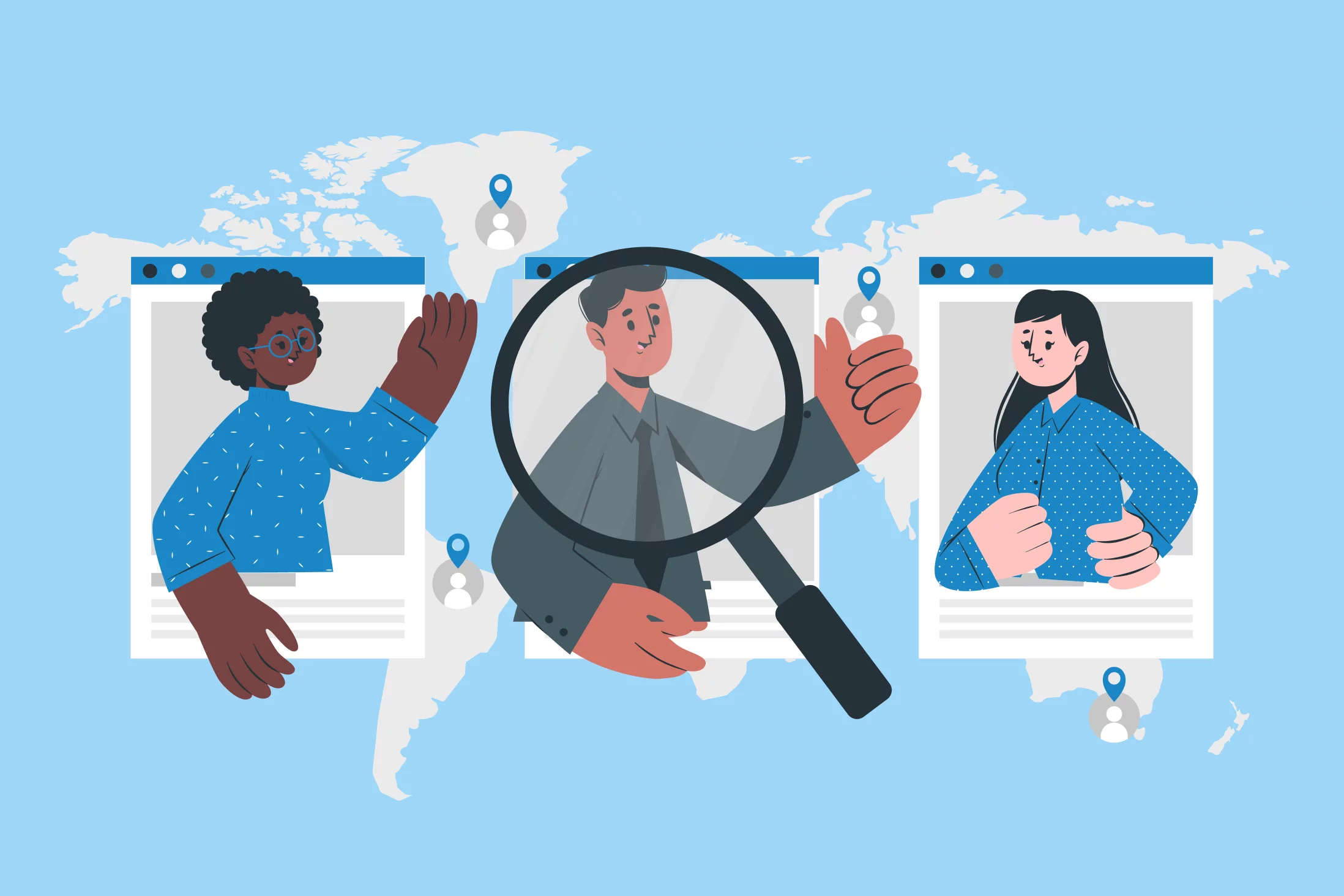 In light of the surging needs, Offshore Development Centers have seen a sharp rise in popularity over the years. However, they are entirely not risk-free. Read on to keep yourself well-equipped with the Top Offshore Development Risks.
Is working with an offshore development company worth it?
When it comes to outsourcing your software development projects, an ODC tops the list of profitable options. An ODC is a specialized firm that provides software development services from overseas to enjoy the competitive policies of a particular host country. You would get optimal technological solutions with reasonable pricing in the shortest amount of time and you would not have to incur heavy expenses if doing the work yourselves.
Common ODC Models
There are several development models that you can have a look at:
Software ODC Trust
This is for clients who demand top-notch security levels in their design models. It is also suitable for those in need of unique and competitive software with confidentiality.
Software ODC Classic
This is the most popular software development model which includes a dedicated team who possesses the necessary technical skills to deliver the project as required. It is most useful for projects that entail a wide variety of tasks. For instance, they can be updating and expanding the older software, providing support, allowing migration to other platforms, or developing new code.
Software ODC Branded
Software ODC Branded is the best option for businesses looking to be involved, and to stay in control of the development process.
ODC Full Form
Also known as private ODC, this allows customers to have access to their own development centers in other parts of the world. The team selected is based on the client's requirements and they will plan, research, analyze, design, and manage tasks in close cooperation with the client's headquarters.
Benefits of ODC
There are multiple benefits that ODC can offer. Below are the most profitable and well-known advantages:
Cost reduction: ODC is often placed in countries that have affordable living costs to utilize a reduction in materials, labor, maintenance, and other expenses while enjoying increasing sales. This will reflect in their service price.
Expanding the market: Attacking another country's marketplace is a way to increase the sales volume, and reputation by getting closer to the customers, and understanding their needs better.
Product localization: If you want to reach the overseas market, ODC is a nice choice for localizing your products. For example, if you want to bring your products to Vietnam, then choosing an ODC is a smart move as your developers are locals and know what will appeal the most to that particular market.
Team formation at any size: It is very easy to create a team according to your specific needs whether it takes only a few members or even the whole department when outsourcing to an ODC.
Improved confidentiality: ODC most likely hosts several teams working on several projects at the same time. Simply ask your ODC to establish a separate office for your team.
Top Offshore Development Risks
Lack of Physical Security
One of the biggest risks involved is the lack of physical security. This is due to the fact that ODCS are often located in countries with weak data protection laws.
To address this issue, only work with an offshore development company that has vigorous physical security measures in place such as security guards, CCTV, and access control measures.
Insecure Network Connections
Linking the host computer with an ODC greatly increases the complexity and risk of the task because an ODC connection means an unknown network is linked to the heart of the client company network. In other words, data transmitted between your company and the ODC team are at risk of being intercepted by a third party.
To lessen this, pick an offshore development company that uses secure VPN or encryption technology.
Poor Change Control Procedures and lack of security policies and procedures
Another issue to consider when using offshore software development services is the fact that many companies have poor change control procedures. If changes are made to the code without adequate testing, it could lead to security vulnerabilities.
To alleviate this risk, make sure that your offshore development company has robust change control procedures including code reviews, unit testing, and regression testing.
Insufficient Backup and Disaster Recovery Plans
Many offshore development companies do not have sufficient backup and disaster recovery plans. As a result, your data is at risk of being lost or corrupted in the event of an unfortunate incident. In addition, the lack of monitoring and logging is harmful. Many ODCs do not monitor or log their data, which leaves them vulnerable.
To protect your data, you should only work with an ODC that has strong backup and disaster recovery plans as well as data monitoring and logging policies.
Unreliable Third-party Vendors and Inadequate Employee Screening
The use of unreliable third-party vendors should be checked as many offshore development companies outsource their work to third-party vendors. These vendors may not have security measures in place, which could put your data at risk.
Another issue to put into consideration is inadequate employee screening. This leaves your data at risk of being compromised by a malicious insider.
To protect your data, select an offshore development company that uses reliable and well-known third-party vendors and that screens its employees thoroughly.
Legal issues
One thing that has to be made clear is that the employees of an offshore development company are not subject to the client's country's law. Because jurisdictions vary throughout countries, security departments need to understand local laws.
The International Internet credit card fraud rate is also rising dramatically. Information on the finances of large corporations can also be used for insider trading and manipulation of stock prices. Some countries which are aware of cybercrime have already taken a few measures. However, their effects are not efficacious and only deliver small changes.
How to prevent the Top Offshore Development Risks
LOSS OF CONTROL
Depending on the term and model of the contract, business owners may or may not have control over the development process as well as personnel selection for it. Make sure you consider all options on the table carefully and make an informed decision because any changes made midway can entail expenses.
NETWORK COMPLEXITY
Linking the host computer with an ODC increases the complexity and risks of the project. Therefore, active precautions can minimize the adverse impact this may bring. For instance, communications should be carried out through firewalls for easier monitoring of the specialized traffic involved in the project and prevention of dangerous threats. Another necessary defense tactic against unauthorized intrusion is authentication based on passwords and authorization rules.
SECURITY POLICIES AND PROCEDURES
Your company's security policy should contain acceptable parameters that determine who has the right to access important data. It should also guide the employees on how to protect the company's data or trade secrets, strategies of how security measurements will be implemented, and a procedure that evaluates the effectiveness of those measures.
We should only launch the security review after a thorough examination of the security policies. Obviously, the security team should take the duty of conducting the review, not the vendor sales team.
THREATS TO A COMPANY'S INTELLECTUAL PROPERTY
Intellectual property is the core driving growth and competition in the marketplace. Usually, the protection of intellectual property is assigned to a company's legal department.
Digital media would be one of the most common ways that can be used to leak your idea. As such, the very first step is to identify core data files and limit access to them. Secondly, it is important that any relationships/connections with offshore companies be carefully analyzed to prevent intellectual property damage. This could be software applications under development, the relationship with the offshore vendor, and the property.
LEGAL ISSUES
Because security jurisdictions vary throughout countries, the security departments should have a grasp on local laws. The incidence of international Internet credit card fraud is also rising dramatically. Information on the finances of large corporations can be used for insider trading and manipulation of stock prices. Some countries which are aware of cybercrime have already taken a few measures. However, their effects are not massive and make only small positive changes.
It is recommended to set up a full safeguard plan to prevent problems later. In addition, precautions have to be acknowledged, and security pitfalls responsibilities have to be mentioned in the contracts' terms.
Why HDWEBSOFT should be your choice
Selecting the right ODC is pivotal in creating the drive for growth and profits because it ensures that any potential security risks will be removed. In addition, core data will be kept confidential at the highest level.
HDWEBSOFT is a top Software Solution Provider for all your technology needs, capable of handling any project. We have been in the industry for over a decade and have assisted our clients to build and optimize applications, webs, and software. We strive to provide the highest quality at reasonable costs while keeping all the data involved secured.
More information about our engagement models can be found here.