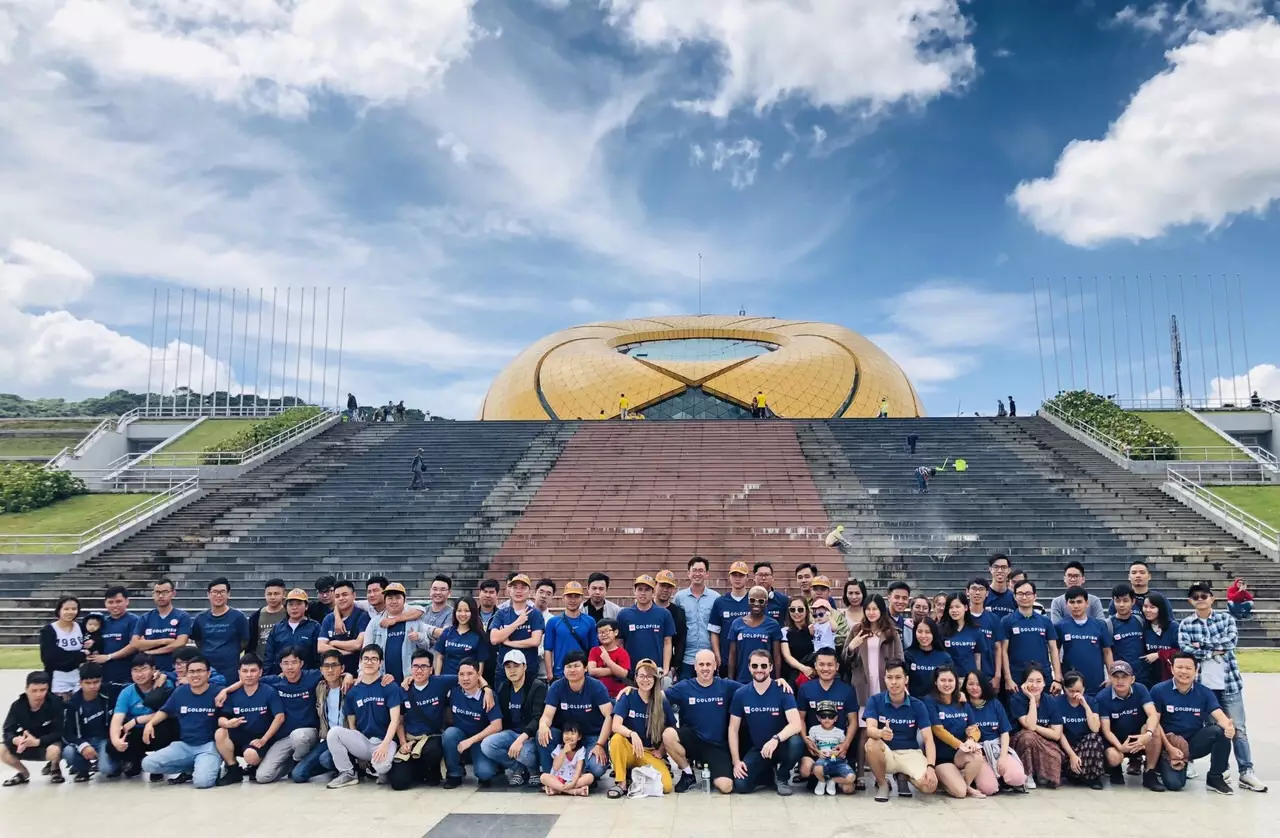 5 best Offshore Software Development Companies in Vietnam
India, China, Vietnam … are countries in Asia that have been developing constantly in the information technology industry – especially software development, and gradually becoming familiar names when searching an ideal place for custom software outsourcing thanks to competitive pricing and high product quality.
Let's take a look at one of the most ideal countries for offshore software development worldwide: Vietnam. It can be said that, contributing to Vietnam's success in the international technology industry are the top software companies with many good reviews and results from international customers. Among them, it is impossible not to mention Saigon Technology with nearly 10 years of development, being in the top 15 Agile Software Development Companies in Vietnam and winning Sao Khue in 2 years continuously – a prestigious award in the national information technology industry.
Why has Vietnam achieved such a high level of credibility in the field of Software Engineering?
And especially for 'custom software outsourcing'. There are many questions raised around the story of Vietnam and its important role in the offshore software development outsourcing market. Why is Vietnam so trusted? What factors have brought Vietnam to such a high position in this field?…
First and foremost, more software companies have been established to date, with an increasing number of software development engineers entering the IT industry labor force. Therefore, it will not be too difficult for clients to find outsourcing companies that suit their product needs and financial conditions, with many outstanding names coming from different countries. That may be India, in China, in Ukraine, Vietnam or Singapore… – leading countries in the list of countries with strong rates, human resources and multi-product range in the information technology field worldwide.
However, in terms of competitive service fees, abundant human resources – full youth, always bringing new ideas with top quality jobs, the country is reaching the "Golden Population" peak: Vietnam is definitely an ideal destination for outsourcing. Not only is a subjective comment from the tech community in the country, but also a reliable affirmation from Forbes: "Vietnam, a small but mighty powerhouse".
Obviously, since joining the World Trade Organization (WTO) in 2007, a door to integration has opened up for Vietnam and leveraged its rapid economic growth. Thanks to the wave of investment in Vietnam in the West, the economic growth has achieved new results. At the same time, the education system also plays an important role in accepting projects from international clients, because "English has become a second language at universities instead of just one of the common foreign languages".
Top 5 software development companies in Vietnam
HDWEBSOFT
HDWEBSOFT is a custom software development company based in Ho Chi Minh City, Vietnam. It comprises a team of more than 250 IT professionals dedicated to providing various IT solutions, including custom software development for enterprises.
Some of the custom software development services HDWEBSOFT provides include custom web application development, mobile application development, SaaS solutions development and enterprise solutions. Their expertise in enterprise custom software development includes developing products specialties include Python, NodeJS, .NET Core, Java, Rails, ReactJS, Angular, VueJS, Mobile development (native android, iOS , cross platform such as React Native, Flutter). Further, their services cut across various industries, including Retail and Distribution, Logistics, Travel and Tourism, Finance and Insurance, Transportation, Education and e-Learning, and Media and Entertainment, IoT.
The team of competent software engineers has served various clients from across the world. Some of the clients served by HDWEBSOFT include V-Tech, LogiAnalytis, ANX , Infinity Blockchain Labs, FinchMe, IslandCare, AllStack, AllTrustNetworks, Screenfluence, Tripscout, among many others.
The strong portfolio and evidence of quality have earned the company recognition as one of the top custom software development companies in the Vietnam Tech industry.
Saigon Technology
Located in the heart of Ho Chi Minh City and having a branch office in the heart of Da Nang City – two major cities directly under the central government of Vietnam, Saigon Technology has the strength of human resources attracting right from the start of the two busiest cities in the country – one of the decisive factors for the success of a brand of best custom software development company.
During nearly 10 years of accompanying the technological development of the world in general and of Vietnam in particular, Saigon Technology has continuously produced excellent technology products, meeting the needs of the big and strict markets like the US, Canada, Australia, the Netherlands … To then build a strong brand like today, with more than 100 developers specializing in a variety of programming languages such as .NET Core, AngularJS, NodeJS, React JS, iOS and Android / React Native.
They are also the Microsoft Application Development Gold Partner.
Inapps.net
InApps Technology is the small and affordable software development company in Vietnam. They have successfully helped their clients' implement their Digital Transformation and especially their Application Development Outsourcing. InApps masters the innovation process of bringing an idea to market or transform a business into its digital presence. They work through the process from ideation, validation, to development, launch strategy and growth.
Eztek
Their story began in 2011 with a small team with a big vision: to empower organizations across the globe with custom software development from concept to completion. Behind the scenes, a team of Project Managers, Developers and Creatives come together to create great software tailored to the needs of our clients across different industries.
Agiletech
AgileTech is a quality outsourcing/offshoring company in Website Development, Mobile Apps, Blockchain services, AI – big data services. With talented IT resources, the company has built many products and become technical partners for international startups that have invested millions US dollars. Of the 5-year-journey, AgileTech has worked on over 100 projects in various industries from e-commerce, travel, fintech to enterprise management, social media and more. With industry-specific technology and intensive experience, the company has put forth impactful products for partners all around the world.